Ethno Denmark takes place in a unique musical community under the roof of the Danish–Brazilian culture house CulturArte, which is located in the middle of the Danish countryside of Funen. The old farm buildings and set-up of facilities make Ethno Denmark seem like its own small village. The contributions of volunteers and locals add a multi-generational feeling to the camp, as well as a sense of sharing.
At Ethno Denmark we strongly encourage you to actively take part in that sharing – musical ideas, evening activities, workshops, stories from your home country – we put great emphasis on community-spirit. We wish for Ethno to be a meaningful shared experience for participants, audiences, local community, volunteers, artistic leaders and organizers alike.
In 2021 we celebrate the 10th edition of Ethno Denmark with a special anniversary day and the performance of our final concert in downtown Copenhagen, the capital of Denmark.
Application forms will be published in February 2021.
Stay tuned on our Facebook Page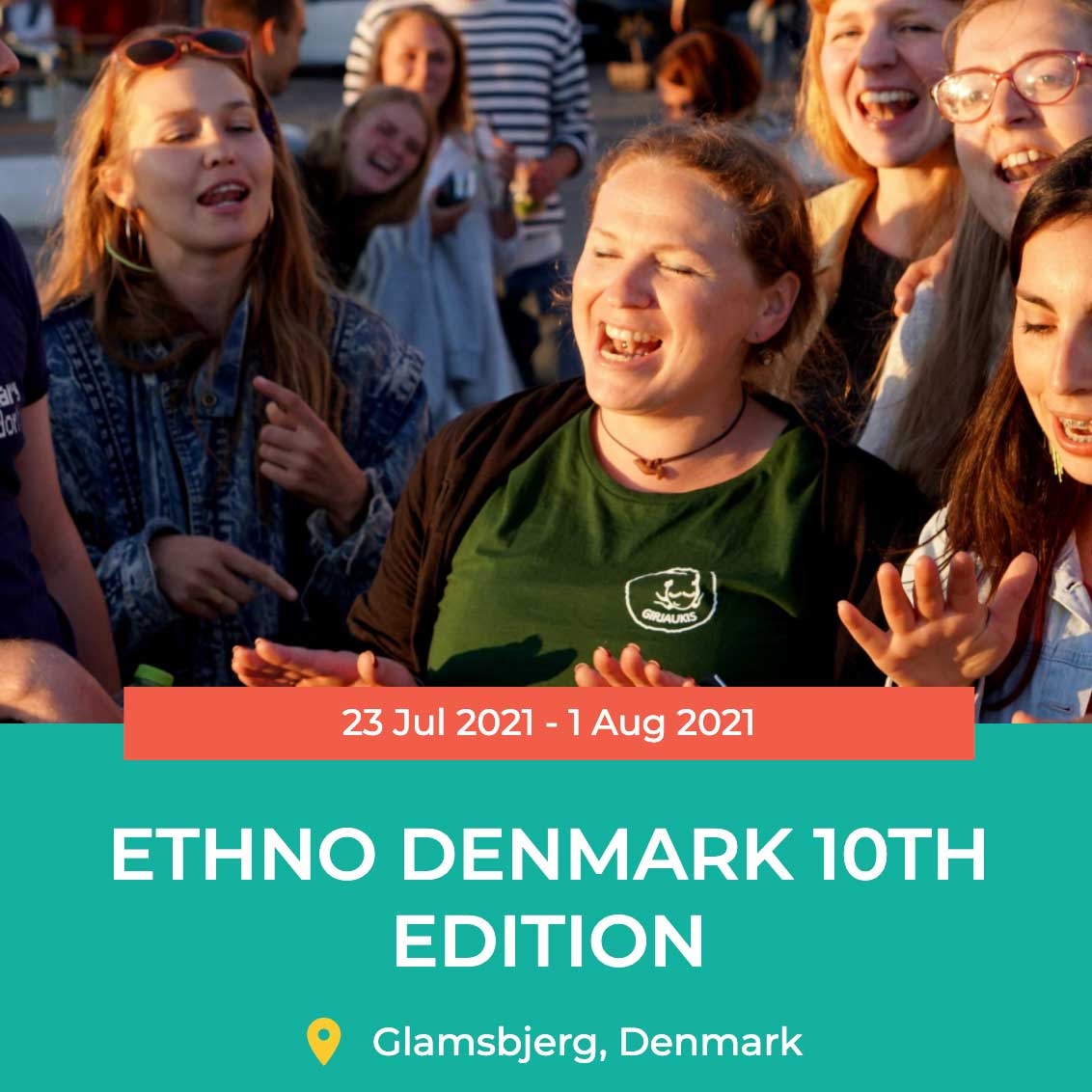 23, 07, 2021 — 01, 08, 2021